"Out with the old, in with the new" – or so the famous saying goes! With another eventful and at times challenging year finally drawing to a close, you may be looking forward to boxing up 2021 and stowing it away on the shelf of history. The new year is beckoning, and many of us are looking forward to new opportunities, a fresh outlook, and a chance for reinvention.
As 2022 peeks at us from over the horizon, Campbell Eyecare is gearing up to assist both auld acquaintances and new, helping them look ahead with confidence and a new style to suit. If you've been looking for the perfect finishing touch for your 2022 wardrobe, read on to find out more about how our teams in Alness and Tain can help you look your best.
New frames can do a great deal to refresh your image. After all, they're often the first things a person will notice about you and can say a lot about your personality, fashion sense and your lifestyle. Different styles tend to send a different sort of message about the person wearing them. Are you more bold and assertive, or demure and understated? Are you a staunch traditionalist, or do you like to pursue what's new and out there? Do you lead a very active lifestyle, or do you prefer to keep things low-key and closer to home? Your eyewear, more than anything else, can instantly clue people in around you to how you lead your life and the things that make you unique.
It's because of the power of eyewear to make that all-important first impression that we at Campbell Eyecare feel so strongly about matching our customers with the right style for them. We believe that everyone deserves to look and feel good in their eyewear – as well as to be able to see clearly and comfortably, no matter what they do.
The range of frames available at the moment is truly staggering. And with different innovations and materials coming through the design pipeline all the time (including metals, acetate and even buffalo horn – yes, really!) it's no wonder people feel daunted by the idea of updating their eyewear and going for something different. Lots of people stick with roughly the same look for large periods of their lives, or simply look at what's available in shops and make their mind up from a limited selection – we get it, not all of us can be expert stylists!
The truth is, our style changes as time goes on. Things like our profession, the places we live in or even what stage we are at in life can have a big impact on how we present ourselves and the kind of image we project. As the new year looms, we want to encourage you not to go for the same old, but to embrace the way that your lifestyle, personality and fashion have evolved and have the confidence to show off what makes you unique to the world! 
Speaking of the world, one major global trend that we've all been living with is exactly the kind of force that can change how we wish to present ourselves. We speak of course of chic pandémie, the way the ongoing pandemic has shaped our fashion.
It's no wonder that many of us are looking to 2022 as a chance at reinvention. If the past two years are anything to go by, things have certainly changed for us all. With restrictions still in effect and many people continuing to work from home, COVID might be one of the biggest transformative forces in our lives at the moment. This has certainly trickled through to popular eyewear trends, with many of us now much more aware of how our eyewear looks thanks to seeing ourselves on screen during copious video calls and Zoom meetings.
A recent swing towards bolder, colourful and more youthful styles is thought to have been informed largely by this shift in our working and living behaviour. People are now seeking out styles that give them more of a presence and a put-together look in online meetings – never mind that they might be wearing pyjama bottoms under it all! Focusing on what you can see beats trivialising over what you can't. The same is true for mask-wearing – simultaneously obscuring our features while also presenting an opportunity to accessorise. The right eyewear can assist in creating the perfect first impression even with that limitation, and the most fashionable among us will see the opportunity to mix and match with creative colours and materials.
Not all of us can be expert stylists, true. That's why it's so important to get the right advice and options when making all-important decisions about how we present ourselves. Throughout the pandemic (and for about 40 years prior) Campbell Eyecare has been assisting people in discovering that eyewear piece that "clicks." We do the style expert bit so you don't have to. In fact, our staff at both our Alness and Tain branches are both trained and highly motivated to help each and every one of our customers find styles they'll love – taking into account things like your lifestyle, tastes and fashion, as well as physical qualities like face shape, colouring, hair and eyes.
Best of all, we offer this service – known as our eyewear styling consultation – for free. Our relaxed, enjoyable, COVID-secure consultations help you discover that there's more to spectacles than meets the eye, all with no hassle or obligation to buy. We do this because as an independent optician, Campbell Eyecare operates differently from the chains and the high street brands you're familiar with. Our exclusive range of frames and lenses are specially curated, and our personalised, bespoke method of helping you choose your new glasses goes completely against the "stab in the dark" approach. We want you to love your eyewear, which is why our styling experts will be with you every step of the process to help you find glasses that are truly "just yours."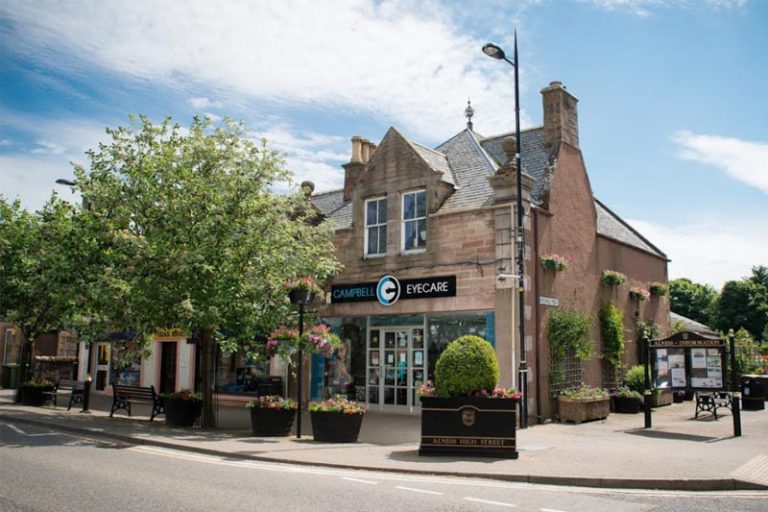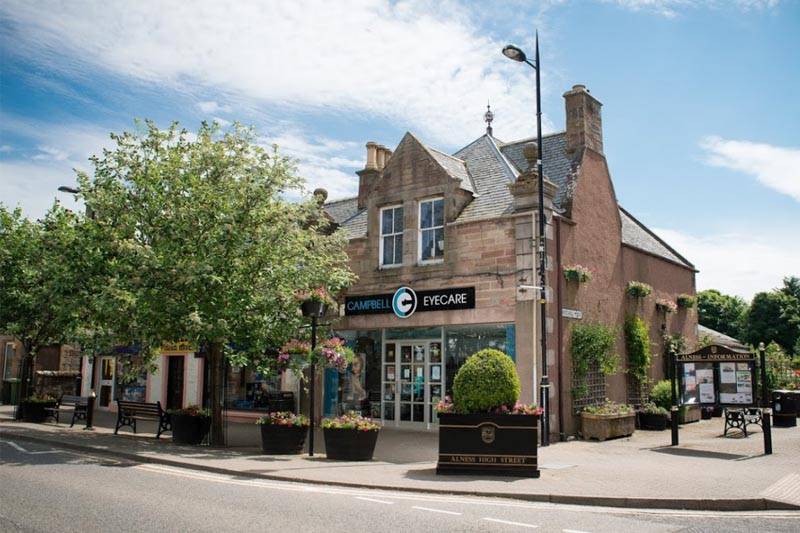 Of course, we've also changed the way we work as so many others have. Our bright, well-ventilated practices are regularly sanitised, as is our equipment and selection of frames. We ask that all our customers pre-arrange their styling consultations, and we are additionally observing a closed-door policy to help keep our staff and customers safe.
This new year, take a forward-looking approach and dare to update your style. Whether you're embracing all of what the "new normal" brings, or striking out and heading down a different path, get in touch with our Campbell Eyecare specialists today and see for yourself the incredible collection of bespoke eyewear we have to offer. Give our friendly team a call on

01349 882 863

(Alness) / 01862 892 559 (Tain) to learn more and arrange a free styling consultation in one of our fully-equipped practices.