With the warmer, sunnier months fast approaching, it'll soon be time to don your best shorts, sun hats and of course, sunglasses. Whether you're chancing it with the great British weather this year or jetting off on a well-earned summer holiday, sunglasses are the one accessory that no self-respecting sun worshipper should be without.
Sunglasses come in all shapes, sizes and configurations, and can be customised to suit the individual needs of the wearer. This includes specialist lenses, such as polarised lenses, designed to reduce glare and provide better clarity and comfort. This month join Campbell Eyecare as we answer the question "what are polarised lenses," and explore whether poliarised lenses may be right for you this summer.
Polarised lenses for sunglasses
Sunglasses do a lot: not only do they shield your eyes from bright light, making it easier to see – they're designed to protect your eyes from UVA and UVB rays, reducing the potential risk to your eye health that strong sunlight can present over time. And if you're a regular glasses-wearer, sunglasses can of course be customised to suit your prescription. 
Great sunglasses aren't just a cheap pair you pick up at the airport; they're an investment in protecting your eyes. Sunglasses are there to make sure you can see comfortably and clearly when spending time outdoors and while driving during the bright, sunny months of the year. And of course, the best sunglasses also complement your individual style and personality – frame options are practically limitless with something to suit everyone.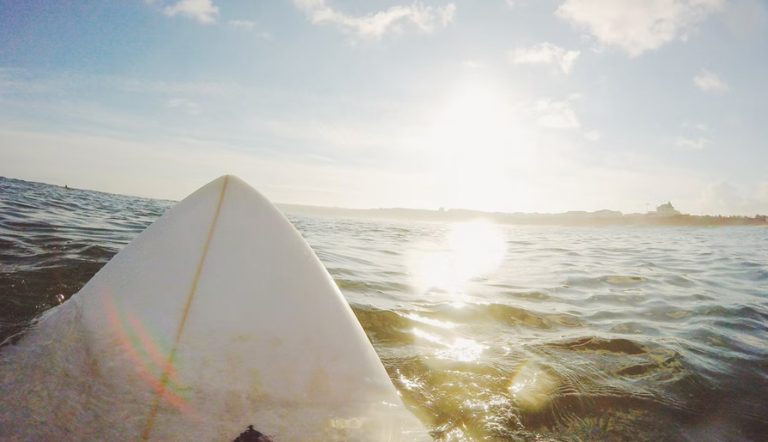 Glare is the appearance of strong light reflections that often accompany bright sunshine or strong artificial light. During the summer you're likely to notice glare when light reflects off of shiny surfaces, such as water or glass.
Glare can vary in its intensity from mild and unnoticeable to uncomfortable or even debilitating. Very strong glare is sometimes called dazzle, and can cause enough discomfort that it forces you to direct your eyes away. Glare can be strong enough to leave an afterimage that appears in your vision for a short time after exposure. We've even written previously about how glare from car headlights can be a hazard when driving at night.
While glare isn't directly harmful to your eyesight, it's clear to see how glare can reduce the clarity of your vision and affect your day, whether you're out enjoying the sun, on holiday with your family or even while you're driving. It's no wonder that sunglasses are seen as such an essential accessory during the summer months.
What are polarised lenses?
The answer to "what are polarised lenses" is simple. Polarised lenses are special lenses for spectacles that are designed to reduce the appearance of glare. Polarised lenses are either coated in a chemical film, or are embedded with a filter that helps block light from passing through the lens.
How do polarised lenses work?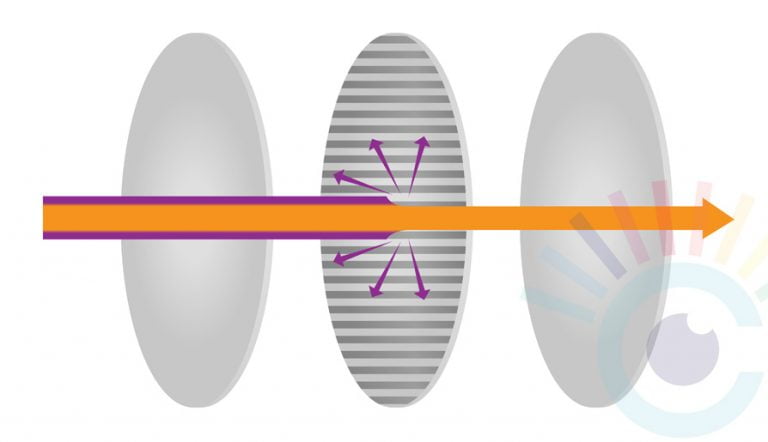 Polarised glasses work by blocking certain types of light that causes glare. Glare is caused by bright light reflecting off of surfaces – these surfaces are usually horizontal, like the surface of a pond or lake. Polarised lenses block the light that enters the lenses horizontally, only allowing light that comes from a vertical direction through.
The filter that polarised lenses use to block light is so fine that it isn't really possible to see the effect on the lenses themselves, but if you were able to look closely enough, you'd notice the tiny lines on the surface of or embedded within polarised lenses. These lines are oriented in such a way that vertical light is able to pass through, while horizontal light is blocked.
Do sunglasses need to be polarised?
Sunglasses don't have to be polarised to protect your eyes from UVA and UVB rays. However, sunglasses do need to be polarised to get the glare-reducing benefits that provide better clarity and comfort in brightly lit environments or where strong light is likely to cause reflections on objects in the environment.
A great pair of sunglasses really are an investment that pays off year after year. While some people are motivated to not spend a lot on sunglasses, others understand that the right pair can make a huge difference on those summer days, whether relaxing by the pool or making those all-important memories on holidays with the kids.
What are polarised lenses good for?
Polarised lenses are good for people who want to be able to see clearly and comfortably in brightly lit environments where reflections are likely to cause glare. This is especially important in sunny outdoor areas around a lot of water, such as at the beach, lake or even the poolside. Who wants to spend their holiday squinting and straining their eyes?
The benefit of purchasing bespoke sunglasses is that you can choose exactly how you'd like your sunglasses to look and how they function. Off the rack sunglasses you're likely to find at the airport will limit you in terms of design and functionality. Even if you see a design you like, it's unlikely the lenses will do any more than offer basic UV protection. Specialist coatings like polarisation usually require you to request this at the point the lenses are being made.
Polarised lenses aren't limited to just black and brown. Some lens manufacturers like Nikon offer polarised lenses in a range of coloured tints, meaning that you don't have to sacrifice style for functionality. Sunglasses specialist Maui Jim offer a range of coloured lenses with finishes ranging from polarisation to mirror finishes.
Sunglasses for summer 2022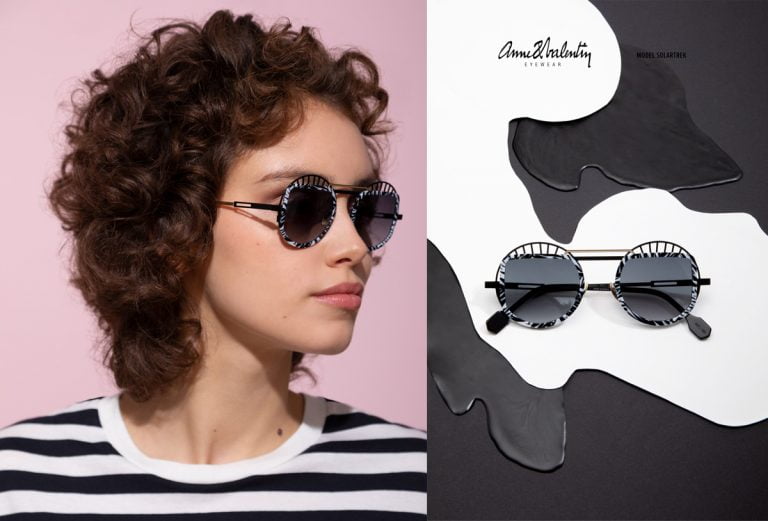 This year, treat yourself to sunglasses that do all the things you need them to. Whether you're heading off on a far-flung holiday or soaking up the rays at home, Campbell Eyecare can assist in helping you find your "perfect pair" of bespoke sunglasses this summer.
Campbell Eyecare specialises in styles and options you won't find 'off the rack.' The designs we stock are carefully curated from niche designers throughout the world, which you can only find exclusively at independent opticians like ours. 
We go into much more detail about the difference visiting a truly independent optician makes when choosing eyewear for the individual in our style guide, which you can request for free at the below link.
The guide to choosing glasses

that look good and feel great
Campbell Eyecare's exclusive eyewear styling guide is our love letter to choosing glasses that make you look and feel great.
Campbell Eyecare offers a free eyewear styling consultation where our expert stylists will walk you through the range of niche and boutique frame styles we have on offer, and help you match your individual style, colouring, face shape and lifestyle to find your 'perfect pair.' We'll also advise on the best options for specialist coatings such as anti-reflection and polarisation so that your new sunglasses perform exactly the way you want for your upcoming summer adventures.
Get in touch with Campbell Eyecare in 01349 882 863 Alness or 01862 892 559 Tain today to arrange your free eyewear styling consultation and learn more about polarised lenses for sunglasses. Want to learn more about the eyewear industry and why the term 'designer' isn't all that it seems? Request your free copy of our eyewear styling guide today and learn how you can make the right choice when it comes to your sunglasses this summer.