Here at Campbell Eyecare, we do things differently than your standard High Street optician. We know the importance of individuality when it comes to choosing eyewear, and that individuality shouldn't be limited by rows and rows of pre-designed choices displayed on an optician's wall. Our ethos has always been to offer our you truly bespoke eyewear options that are as individual as you are, which is why we are pleased to work with a number of international eyewear designers and manufacturers that offer truly bespoke, handcrafted eyewear that is as unique as it is beautiful and functional.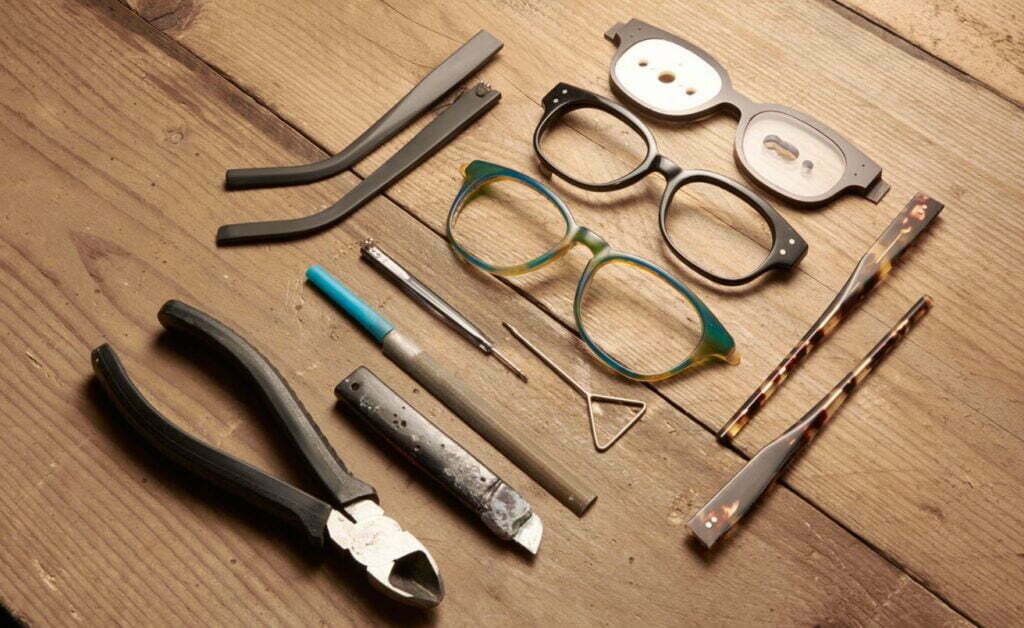 If you're in the mood for a new look this season then you need look no further than Campbell Eyecare and the Tom Davies bespoke glasses range. Tom Davies frames perfectly balance form and functionality, using a wide range of materials to achieve flawless, durable eyewear tailored to your activities, face shape and personal style.
Modern lifestyles demand modern eyewear. Tom Davies frames are crafted using a range of hardwearing materials. Pure titanium and acetate provide the strength and durability required to stand up to daily wear while offering flexibility and the freedom to customise the shape and fit to closely match the wearer's face. Glasses can form part of our personal style and brand – which is why it's so important to find eyewear that ticks all the boxes when it comes to design, fit and function.
Tom Davies found his start in the eyewear industry in 2002 after returning from Hong Kong where he had been working in various product design roles. Upon discovering his passion for eyewear, Tom became frustrated with the standardised sizing prevalent in eyewear frame design. Nobody has a standard face, so why should they have standard glasses?
Campbell Eyecare works with brands such as Tom Davies because of the bespoke service that they offer. Most eyewear that is sold through chain opticians is not individual – the rows and rows of frame designs you might be accustomed to seeing in High Street retailers are mass produced. This means that while you may seem to have a lot of choice between frame styles, each frame is designed to fit more or less anyone's face. While these frames can be sized to fit an individual's head shape, the fit is adapted to them rather than built for them, and so the fit may be off and the design may not complement their features. if you've ever experienced pinching on the bridge of your nose, pressure behind the ears or glasses that wobble or fall off with head movement, you'll be aware of how important the fit and form factor truly is.
Tom Davies bespoke frames are created in Britain to meticulously high standards. Upon selection of your frame style and a record of your measurements taken, your frames are then handmade by skilled craftspeople. Your Tom Davies bespoke glasses will even come with your name discreetly laser engraved on the inside of the arm – so there can be no mistaking that these glasses have been created just for you.
Our opticians will work with you to understand your individual eye care needs. Using a range of high-spec lens options, we can craft the perfect pair of bespoke, prescription glasses that fit around your work, lifestyle and activity level. Combine Tom Davies bespoke frames with Nikon's range of lenses for the ultimate in tailored eyewear – including options designed for heavy computer users and modern, digital lifestyles.
Even the most subtle of design details can have an impact on the balance and aesthetic quality of your eyewear – which goes on to influence your look. No matter what you're used to, there's a Tom Davies eyewear option to suit you. From subtle and discreet to bold and colourful, our bespoke service ensures that you're always matched with the eyewear option that makes you look and feel great.
We know that you will love your Tom Davies eyewear – in fact we're so confident that we offer a 60 day "love your glasses" guarantee. If for whatever reason you find the fit of your bespoke frames uncomfortable or if you experience any discomfort with the lenses you can choose an alternative frame and/or lenses free of charge. We want you to feel confident when you choose Campbell Eyecare – you can't make a mistake when choosing bespoke eyewear with us. We provide ongoing aftercare too, looking after your glasses for as long as you have them.
At Campbell Eyecare we believe that you shouldn't have to compromise when choosing glasses, which is why we only offer brands that share our enthusiasm for style and quality. Campbell Eyecare is the only stockist of Tom Davies frames in the Highlands, and well-positioned to help craft the perfect piece of bespoke eyewear for you. From our comfortable practices in Alness and Tain, we conduct personal eyewear styling sessions, taking the time to learn about your needs before giving you recommendations and options on your frames and lenses.
At Campbell Eyecare we work with you to find a bespoke eyewear solution that will suit you, your lifestyle and your budget. Unlike High Street opticians and eyewear retailers, we don't have quotas to fill or a checkbox approach to how we deal with our clients. Our service is all about giving you the best options, and our friendly team will be happy to show you through several frame and lens options and guide you as to what will work best for your requirements. We give you the time to consider all of the available options and treat you as an individual, so our service is never rushed.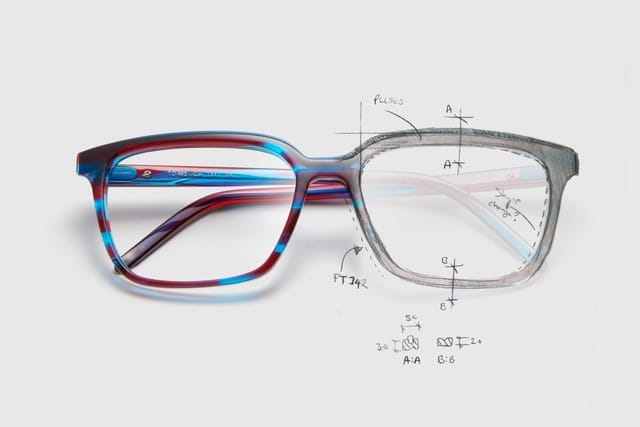 We understand that great eyewear is an investment in one's wellbeing, appearance, confidence and sense of self. We want you to be able to choose the eyewear you really love and will continue to love – which is why we also offer flexible payment options with no extra cost.
Our payment options mean that you can discover the eyewear you really love, without having to compromise. If you would like to spread the cost of your eyewear over 9 months, our team can help arrange a 0% finance payment plan with no hassle and at no extra cost.
Today it's easy to be overwhelmed by choice, especially when it comes to eyewear. We don't leave you to stare at a wall of frame options – instead, we work with you one-on-one to find the perfect pair, customising and adjusting the fit as required.
Find out how we can help you see and look great – call our friendly team on 01349 882 863 (Alness) / 01862 892 559 (Tain) to arrange a free consultation.