Great pairs aren't just for Valentine's day.
We've been busy mixing and matching some of this season's hottest designer eyewear from our collection including designs from Lindberg, Andy Wolf and SALT. OPTICS. At Campbell Eyecare our eyewear experts will help you find the perfect bespoke frame and lens combination to suit your personality – so you and that someone special can feel confident and love your look.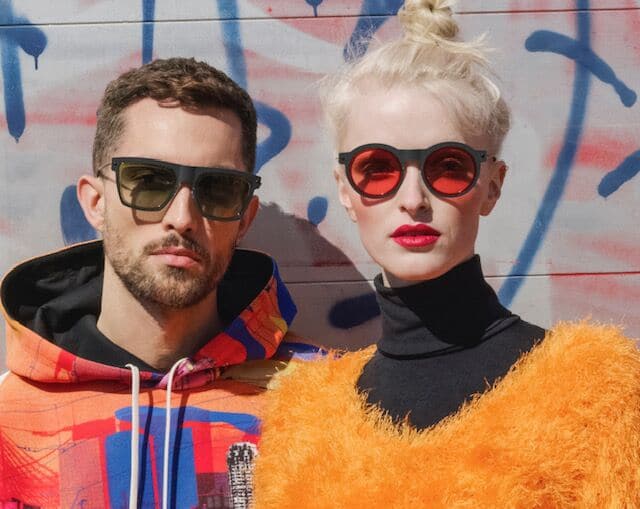 When it comes to your eyewear, we don't believe in a one size fits all approach. All of our customers receive a totally personalised service, from free consultation through to styling and selection. We take our time assessing your fashion, colours, face shape and personality before making the right recommendation. Why not treat the one you love to truly one of a kind designer eyewear? With complementing frame and colour choices, we can craft the ideal designer glasses for a perfect pairing.
Timeless excellence and individuality combined – Campbell Eyecare don't deal in mass-produced, take-it-or-leave-it designs. We strive to make ensure that every customer feels and looks special. It can be a daunting decision to choose from such a wide range of options, which is why our highly trained team will work with you to find designer eyewear that is truly love at first sight.
From our fully-equipped practices in Alness and Tain we employ the latest technology and equipment available to assess your eyecare needs. We've been looking after customers in the Highlands and beyond for over 40 years – and know the importance of providing a relaxed and friendly service for an effortless and enjoyable experience. Our service doesn't end when you leave with your new glasses – we provide ongoing aftercare to ensure you continue to love your new eyewear. Whether you need adjustments or minor repairs, our team is always on hand assist. Pop into our branches in Alness or Tain for a free initial consultation and discussion about your eyecare needs.